Venue & Hotel
Milan Marriott Hotel
This year, PostgreSQL Conference Europe will be held at the Milan Marriott Hotel.
Visitors from out of town can also take advantage of staying at the hotel, to get the easiest possible access to the conference, our events, and seeing the city!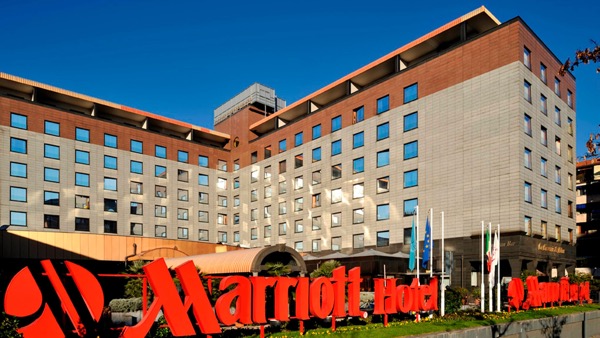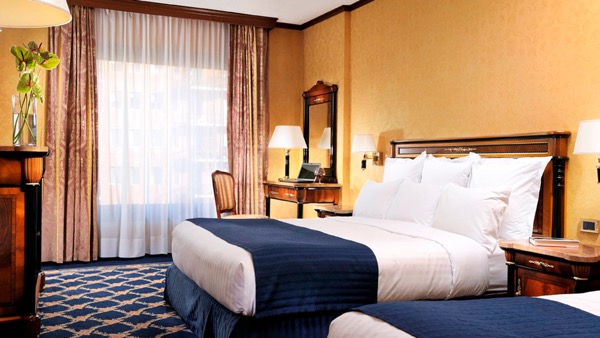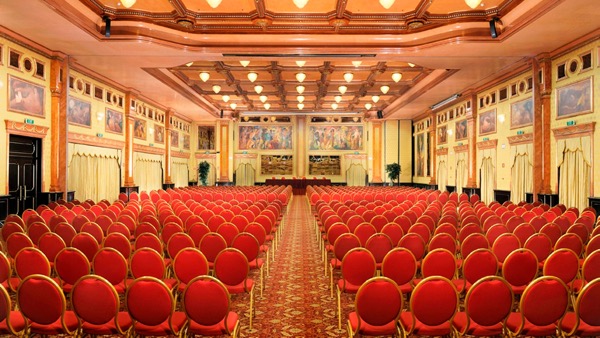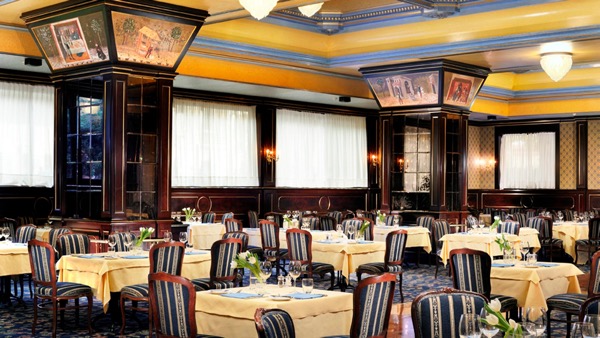 Early registration and concurrent events
There is another large event going on in Milan at the end of the same week as PostgreSQL Conference Europe, and we learned that hotel rooms are scarce. Please book your accommodation as early as possible. We will provide more about additional hotels in the vicinity of the venue in the near future.
Hotel rate
The booking rate that we secured has now expired. We have a wiki page for registered attendees who may want to trade rooms if they have to cancel - it is listed under Wiki pages on the attendee dashboard.
Our recommendation is that attendees secure a hotel room as soon as possible!
We also know that it's the end of the week and the weekend following the event that is most heavily booked. For this reason, we recommend that those that wish to tourist the city before or after the event consider primarily doing this in the days before the event.
Accommodation Close By
There are a large number of hotels in Milan. Below are some suggestions for hotels nearby the event venue. The following hotels are all within a 10 minute walk from the conference hotel:
The following hotels are within 30 minutes of the conference venue, either on foot or by using public transport:
Note: PGConf.EU and PostgreSQL Europe are not associated with these venues in any way,
On top of these recommendations, also consult your favourite booking app or preferred brand for accommodation. Hotel rooms will be scarce at the time of the event so we urge everyone to avoid waiting until the last minute.
Travel
Public transport in Milan is divided between ATM and Trenord. ATM covers subway, trams, buses and trolley buses with Trenord covering commuter trains and underground stations. Other trains are interregional or intercity.
Milan is divided in zones, the further you go the more a ticket costs, but there is no reason to go further than zone 1, which is basically the whole city.
From the airport
There are two airports servicing Milan: Bergamo Orio al Serio (BGY) and Malpensa (MXP). The Linate airport will soon be closed. Both airports are the same bus distance (50 minutes) from the city, with buses leaving every 15 minutes. Airport buses take you to Milan Centrale station, where you can connect to subway and buses, and the ticket is 6-7 €.
Malpensa also has a fast train service, the Malpensa express, which operate 2-4 trains each hour from 5am to 11pm. A single ticket is 13 €, return ticket is 20 €. Malpensa express has a few intermediate stops in Milan:
Milano Bovisa (quite far)
Milano Porta Garibaldi (central position, 30 minutes from the hotel)
Milano Centrale (same as taking the bus)
Milano Cadorna (the closest to the venue)
Note: there are both trains for Garibaldi-Centrale and Cadorna (two different directions). If waiting for Cadorna takes more than 20 minutes, take the Centrale one.
Conference Venue
The following bus lines are accessible within a short distance from the conference hotel (typically less than a 5 minutes walk): 50, 58, 61, 67 and 90-91. 90-91 is the same line, which is a circle line service. Be extra careful when catching bus 90-91 after 11pm. The Wagner (M1) and De Angeli (M1) subway stations are a 10-15 minute walk away from the venue.
Getting to the conference from the Central Station takes around 30 minutes, and can be done in many ways:
Take M2 to Assago/Abbiategrasso (any is fine) and get off at Cadorna, then take 50 or 58 (either is fine) to Lorenteggio/Baggio and get off at Via Washington Via Costanza
Take M3 to San Donato, get off at Duomo. From there take the M1 to Bisceglie and get off at Wagner. From here it's a 10 minute walk.
From Cadorna station (15-20 minutes, only if arriving from Malpensa), take one of these options:

50 to Lorenteggio, get off at Via Washington Via Costanza
58 to Baggio, get off at Via Washington Via Costanza
61 to Via Foppa, get off at Via Washington Via Costanza
M1 to Bisceglie, get off at Wagner + 10 minutes walk
Tickets
All tickets are personal, and can be purchased in every subway/train stop, Tabacchi (drug stores) and some newsstands. On evenings after 8pm it's possible to validate only once for unlimited trips, until end of service Zones and ATM tickets apply to all companies - if you buy an ATM zone 1 ticket, you can access Trenord and other trains as well, as long as you do not exit zone 1 (and so on) Train tickets are not valid for ATM transport.
Weekly ticket: 11,30 € unlimited amount of trips, Monday-Sunday + 10 € of rechargeable card, not advised
Ordinary ticket: 1,50 €, valid for 90 minutes after validating, can be bought via SMS as well, allowing one access to subway/trains
10 trips ticket: 13,80 €, 10 trips, same as ordinary ticket
4 trips ticket: 6 €, 4 trips, same as ordinary ticket
Daily ticket: 4,50 €, valid for 24h, unlimited trips
Two days ticket: 8,25 €, same as above
2x6 ticket: 10 €, allows 2 journeys (2 ordinary tickets) each day for 6 days
Evening ticket: 3 €, valid for unlimited trips on all zones from 8pm to end of service