Call for Papers
We are now accepting proposals for PGConf.EU 2019!
All selected speakers will get free entry to the conference (excluding training sessions) but do need to register. We do not in general cover travel and accommodations for speakers, but may be able to do so in limited cases. If you require assistance with funding to be able to attend, please make a note of this in the submission notes field.
Each session is 45 minutes after which there will be time for questions. We may also have a limited number of longer, 90-minute, slots available. Please indicate clearly in your submission if you wish to present a 90-minute talk. All presentations have to be in English.
The submission deadline is July 15, 2019 at 24:00 in Milan. Selected speakers will be notified before August 10, 2019.
Suggested Topics
Talks may be on any topic related to PostgreSQL in some way. Suggested topic areas include:
Developing applications with or for PostgreSQL
Administering large scale PostgreSQL installations
Case studies and/or success stories of PostgreSQL deployments (or interesting failures)
Tools and utilities
PostgreSQL internals hacking
Community and local user groups
Tuning and performance improvements
Migration from other database systems
Replication, clustering and high availability
Recovery and backup strategies
Benchmarking and hardware
PostgreSQL related products
DevOps and continuous deployment/configuration/integration around PostgreSQL
…of course, we're happy to receive proposals for talks on other PostgreSQL related topics as well.
Lightning Talks
As usual, there will be a session of five minute long lightning talks. A separate call for proposals will be made for them at the conference itself so bring your slides!
Program Committee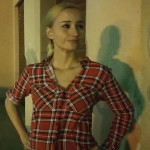 Alicja Kucharczyk
Linux Polska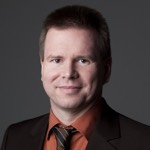 Harald Armin Massa
2ndQuadrant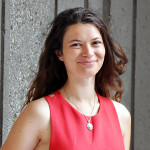 Louise Grandjonc
Citus Data | Microsoft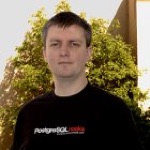 Andreas Scherbaum
Pivotal
Barbara Milani
2ndQuadrant
We look forward to hearing your story!